The children of MSGM always super trendy and immersed in color
Msgm kids' children and fashion
A super trendy coat to start. Checked and formal-looking, but made really fashionable thanks to the details. The white lettering on the sleeves, the red lining to be shown by turning the sleeves, the modern cut.
A coat to wear often to your child, both for the most everyday moments and with comfortable looks like this that I show you today, and for the busiest days, with straight pants and a white shirt.
The fashion for children of Msgm
With this coat we have chosen a scarf. One of the big, modern, warm ones. One of those you would like to steal from your child and never give it back.
By Msgm Kidd. One white, black, with the logo and fringes at the bottom.
Perfect for finishing every look, to make even the simplest and sportiest look special. To be worn in winter over down jackets and a coat, in the middle seasons over a sweater for a super modern effect and to protect us from the evening breezes.
Msgm and how to dress children
We have combined this wonderful coat by Msgm Kids with a pair of super comfortable trousers. Sweatshirt, with elastic waistband. Black side band on one side and white on the other, which is now an integral part of many of our looks and logo in white in the back pocket.
Comfortable pants that can always be worn, but with an original and modern touch that make them suitable also for different events, for evenings out. Try letting your child wear them with an equal neck sweater and a white shirt underneath. Then let me know.
Msgm kids' children and fashion
We finished with some accessories. A hat for example. One of those that our children like so much that they improvise rappers, baseball players, super trendy males.
In the most fashionable colors, with the logo in evidence, with the visor to put where you like most.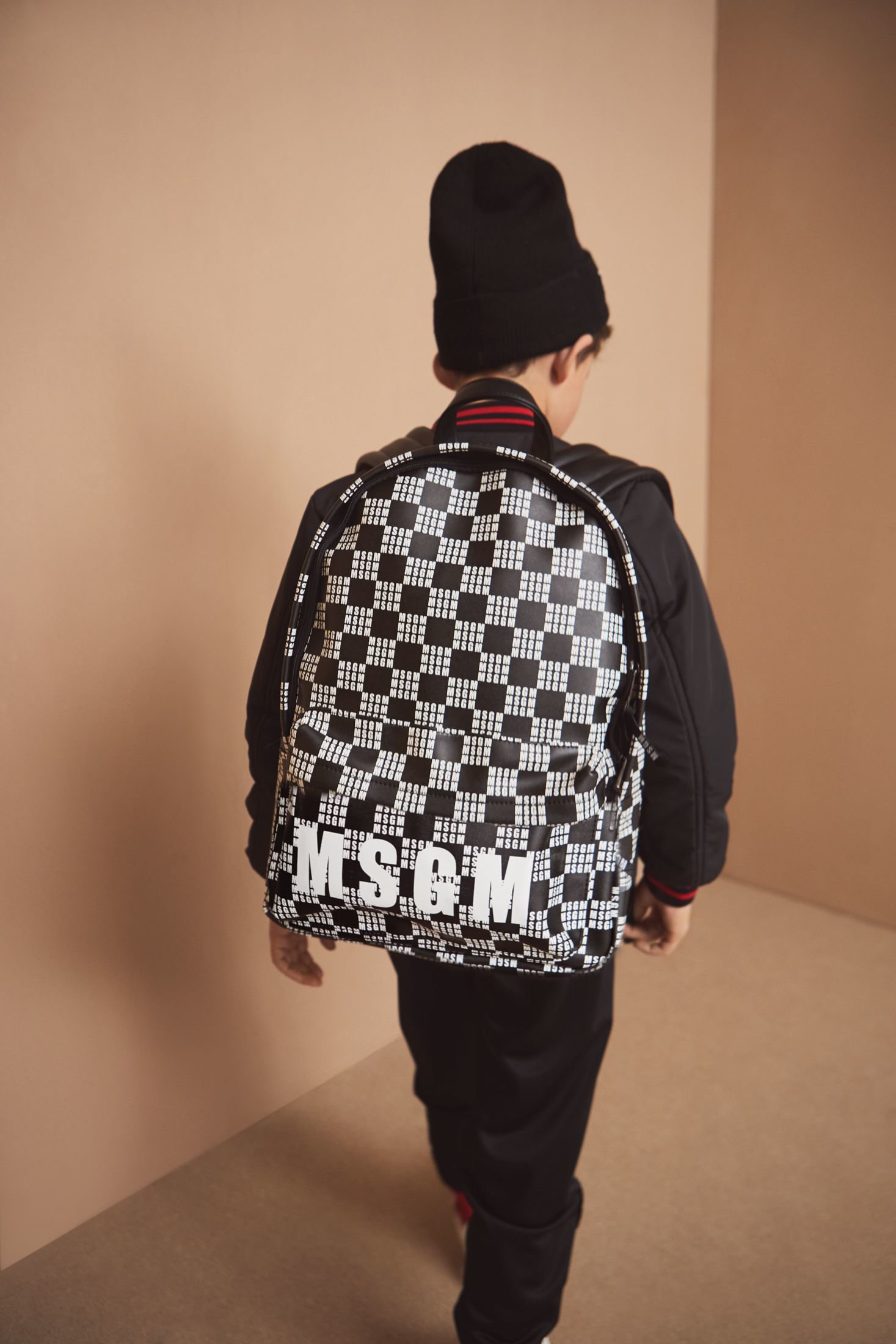 ---