MARGIELA ARTISANAL: PHYSICAL AND DIGITAL NOMADISM OF JOHN GALLIANO
What remains of subversive in the wardrobe ritual? Everything is experienced, the limits have been exceeded by habits. Mixing, hybridizing, costuming are daily operations that anyone does when they decides to dress. Skip the social rules that held those "of the dress for the occasion" everything seems to be allowed if not encouraged.
If not that, there is still something to overcome. This is suggested by John Galliano with the Maison Margiela Fall / Winter 2018-19 collection in which, taking up some of the intuitions of the Artisanal collection of last January and using the décortiqué technique, he mixes everything in a new way, putting the tired sense of routine upside down. Dressing upside down, or "dressing in reverse", as he writes in the note of the collection, is therefore a new subversive idea of ​​glamor, feeling and way of being and living, to which the creative director of Maison Margiela remains fond of and from which condition. To the point that the glamorous appears with the sweater that leans on a blazer, a sweater completes a transparent skirt, a leather jacket appears under a décortiqué jacket, unfinished pieces of clothing that complement other items that are not consistent with their shape, sudden and added volumes that grow on the sleeves. The technique is that of superimposing one on top of the other, things that do not seem to be meant to be together, yet, as the life we ​​carry out every day also shows, different pieces always creates something new.

Galliano by Maison Margiela also does this by bringing together the natural and the artificial (woolen fabrics paired with nylon or neoprene), the lights and the opaque, the transparent and the opaque, the reflective and the absorbent.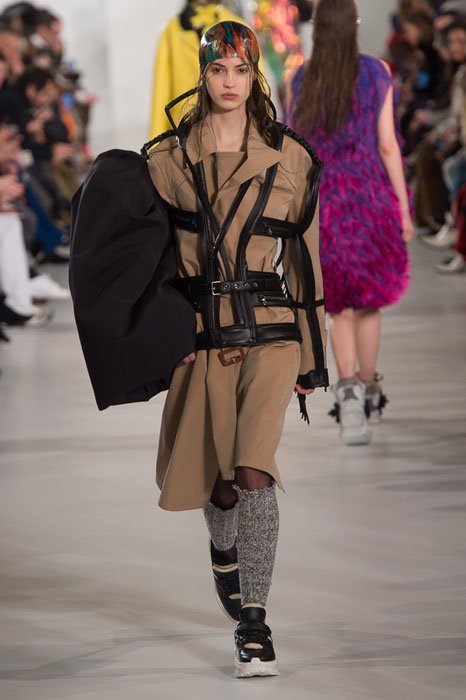 ---